Find out more about ICOM Canada's Administrator and Social Media/Web Coordinator, who help support ICOM Canada's work through its administration and web presence.
Sarah Khan – Administrator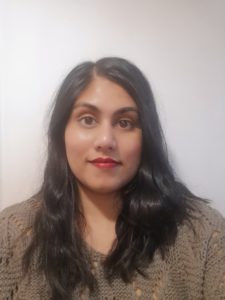 Sarah was born in Toronto, and raised in Mississauga. She has recently graduated with honours, from the Special Event Management program (2021) at George Brown College. During her time in school she completed a virtual, international internship with Visual Studio (2021) in Singapore, specialising in events and marketing. Since graduating, she's volunteered as an Event Coordinator for the Toronto Railway Museum, where she assisted with creating and executing the museum's Online Lecture Series (2021-2022). She is currently working as the Salon and Event Coordinator for worldSALON (2019-2022), where she has collaborated on events with MomsTO and Build the Park, as well as launch events for the salon. She's also an Administrator for ICOM Canada, supporting the organisation in various avenues, including helping to execute their AGM (2021-2022).
When she's not working, she takes every opportunity she can to travel, as this has been a passion of hers, all of her life. She's previously lived in London, UK for two years (2017-2018), and has had the great fortune of visiting many other beautiful places, with many more waiting to be explored. Outside of travelling, she spends the majority of her time watching films, playing board games and escape rooms, and baking.
Falaq Khan – Social Media and Web Coordinator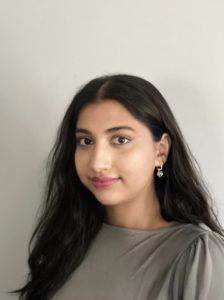 Falaq has always been passionate about museums and the way that culture has the ability to bring people together. Her fascination with the past led her to study History and Archaeology, allowing her to deepen her understanding of the world. After completing her degree, she studied Museum and Cultural Management. This is where she gained hands-on experience and learned about the various types of fields that exist within the cultural heritage sector.
She joined ICOM Canada as an intern and was able to stay on after completing her placement. Her work includes using a strategy to create and curate content that helps increases ICOM Canada's social media engagement and following. Her social media campaigns makes use of her love for design, especially for the promotion of ICOM Canada events and memberships. She feels that social media is one of the strongest tools that allows a cultural heritage organization to stay relevant, and it can be used to help more people feel welcome within the museum community. Outside of work, she enjoy spending her time with art and music. When the weather is pleasant, she also love going outside and exploring nature trails.