Michèle Rivet
The Museum Definition discussion was constant at the ICOM Kyoto 2019 General Conference, in the corridors, at the coffee breaks, everywhere. Released by ICOM in July, the proposed definition immediate sparked a petition from ICOM-Europe requesting a postponement on the vote to approve the definition. ICOM-Canada, in an August 15 Board meeting, was the first non-European national committee to join that petition. On September 7, the Extraordinary General Assembly voted in favour of the postponement.
THE ROLE PLAYED BY ICOFOM DURING THE KYOTO CONFERENCE
ICOFOM has been actively involved with ICOM's defining the "museum" process as ICOFOM has a long history of meetings and publications on the topic. Amongst the most current ones are the international symposia held in 2017 in Paris and 2018 in Cuba.
During the Kyoto conference, ICOFOM organised a half-day meeting on the Museum definition. This meeting included Marie Lalonde, Chair of ICOM-Canada in a panel with the Chairs of ICOM-Germany and ICOM-Italy, explaining the positions of their National committees and discussing the pitfalls of the actual proposal.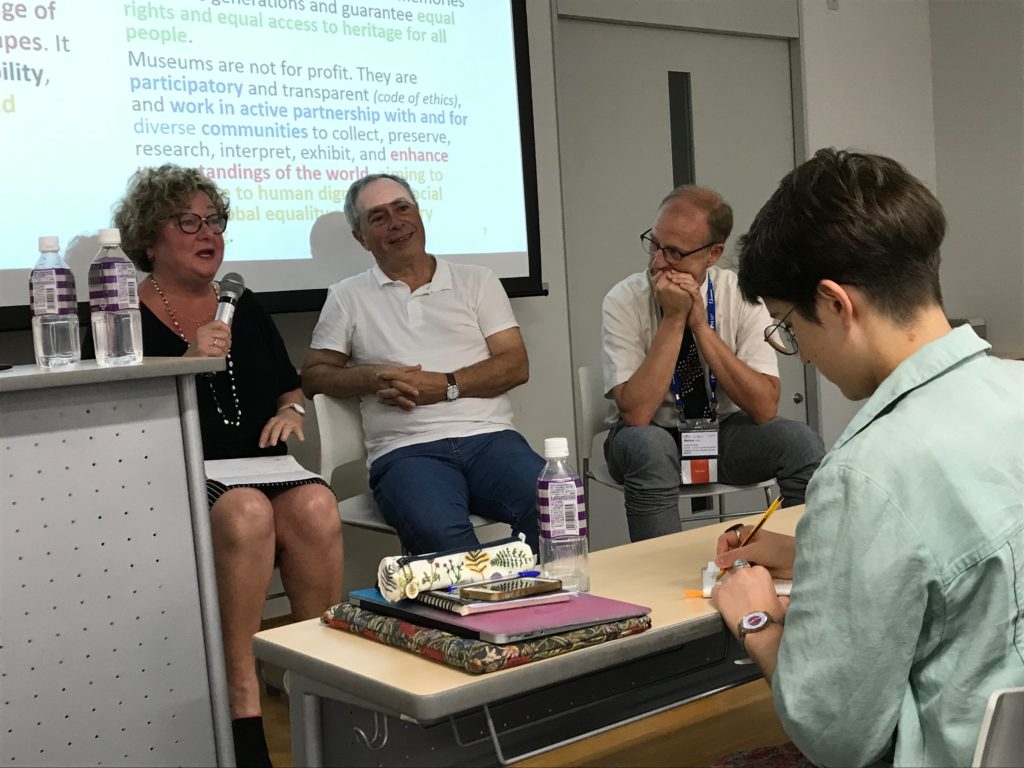 Michèle Rivet, from the Board of ICOM-Canada, also gave a presentation of 2017 research with 22 countries representing the 5 continents to evaluate how national laws relating to museums have included the 2007 ICOM Museum Definition.
ICOM-Italy discussed their proposal, outlining the necessary components to be retained in a Museum definition. ICOM-France analyzed the new proposal, indicating that it did not encompass the majority of opinions expressed on the Internet.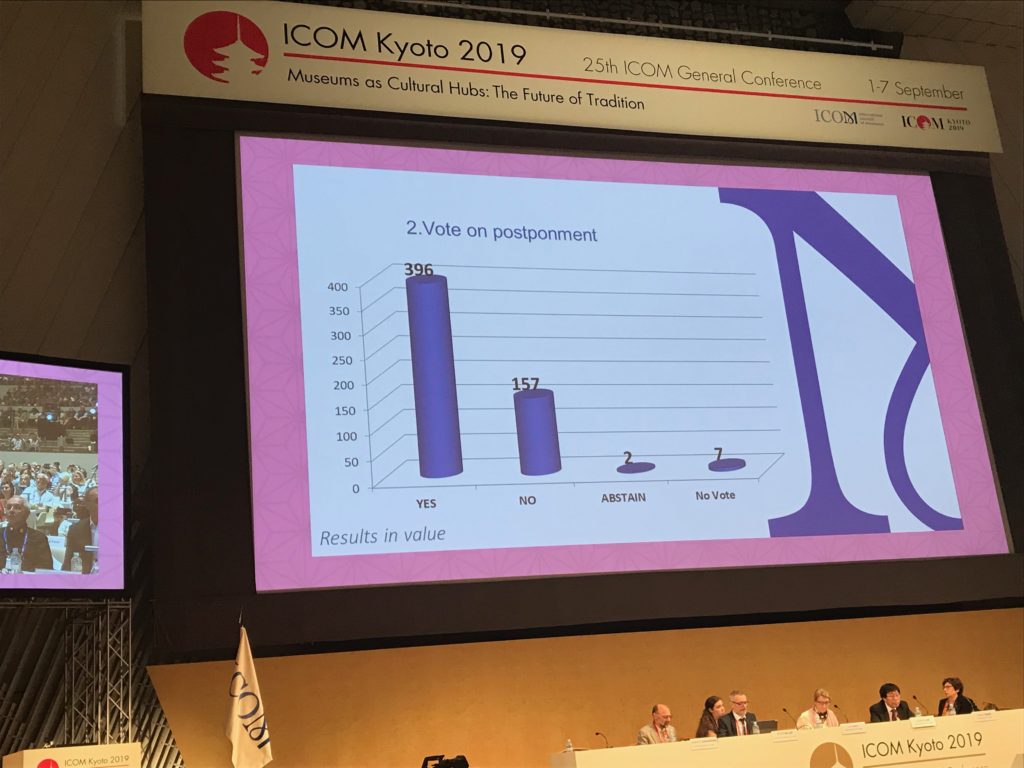 The new ICOFOM Board for 2019-2022 was elected at the meeting, with Bruno Brulon Soares (Universidade Federal do Estado do Rio de Janeiro, Brazil) becoming the Chair. Three 3 Canadians are on the Board: Lynn Maranda (Curator Emerita, Museum of Vancouver), Yves Bergeron (Université du Québec à Montreal), and Michèle Rivet C.M. (Canadian Museum for Human Rights).
THE ONGOING WORK OF ICOFOM ON THE MUSEUM DEFINITION 
ICOFOM is now inviting its members to express their views on the new proposed museum definition, answering a survey on the ICOFOM website. Gathering this greater range of diverse viewpoints, ICOFOM will then present and publicize a general report in keeping with its mission within the ICOM network.